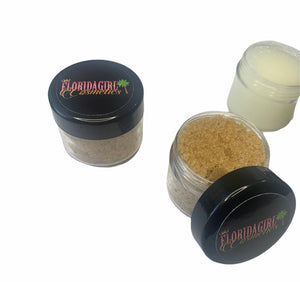 A brown sugar lip scrub that has an exfoliating experience that will leave your lips soft and sweet. 20 gram container.


HOW TO USE:


Apply a small amount of scrub to lips using the tip of a cotton swab.  Gently swirl in a circular motion for 30 to 60 seconds with fingertip. Wet the corner of a washcloth with warm water, wring out and gently wipe to remove the scrub.


Scrub should be used once a week.